Help us care for changing lives.
Help us build a world-class hospice palliative care centre.
Help us serve everyone in Belleville, Deseronto, Quinte West, Tyendinaga Township and the Tyendinaga Mohawk Territory.
We can't do it without your help.
Hospice palliative care is a special kind of health care for those who are in the advanced stages of a life-limiting illness, where the goal is to provide comfort and dignity, and the best quality of life for them and their family.
For over 10 years, Hospice Quinte has been planning to expand our services and address the need for a community-based Hospice Quinte Care Centre within our service area where we can provide this unique level of care. The need is now urgent and the time is right.
We are excited to announce the Ministry of Health and Long-Term Care has approved us moving forward with a 6-bed Hospice Quinte Care Centre, and has committed ongoing operational funding. Our municipalities have also recognized the need for such a facility, with the City of Quinte West generously donating the property for the new Care Centre, along $1M for construction.  The City of Belleville has also donated $1M, as well as Tyendinaga Township donating $75,000.  This foundational support has allowed us to now move forward with this long-awaited project which will provide our community with a much-needed option for palliative care services, close to home.
To bring this vision to reality, we have launched our $9.5M Heart & Home Building Campaign to support the construction of the new Hospice Quinte Care Centre. As we move into a very exciting time in our history, we are confident that with the community's support, we will reach our destination, together.
JENNIFER
MAY-ANDERSON
BILL
MACKAY
With thanks,
JENNIFER MAY-ANDERSON
Executive Director
BILL MACKAY
Board President
"Our government is increasing access to hospice beds across the province by providing appropriate and end-of-life care for those who need it. This investment is helping to alleviate the pressures on our health care system by ensuring more hospital beds remain available for those in need of acute care. Our government is committed to ending hallway healthcare."
HON. TODD SMITH
Member of Provincial Parliament, Bay of Quinte
Minister of Economic Development, Job Creation & Trade
A Message from the Campaign Co-Chairs
We have joined the Heart & Home Building Campaign because we believe strongly in this project.
We will all experience the loss of a loved one, a friend or a colleague at some point during our lives, and we want to ensure the Hospice Quinte Care Centre will be there for you and your loved ones during this fearful and difficult time.
A $9.5M campaign is a monumental task and it will require the support of everyone to ensure our building campaign is a success.
The Heart & Home Building Campaign has already garnered encouraging early support, including the generous donation of property and $1M by the City of Quinte West, $1M by the City of Belleville and $75,000 by Tyendinaga Township, as well as $1.2M in funding from the MOHLTC. This has provided a solid foundation from which to launch the campaign and is a true testament to the importance of this much-needed facility for our community – the only one in our region with the level of services it will provide.
As our community joins together, we will ensure the new Hospice Quinte Care Centre becomes a reality for those needing safe refuge
from the difficult journey of life-limiting illness, death and grief. Please consider how the Hospice Quinte Care Centre might impact you and your family, and the level of investment you will commit to the future of palliative care for our community.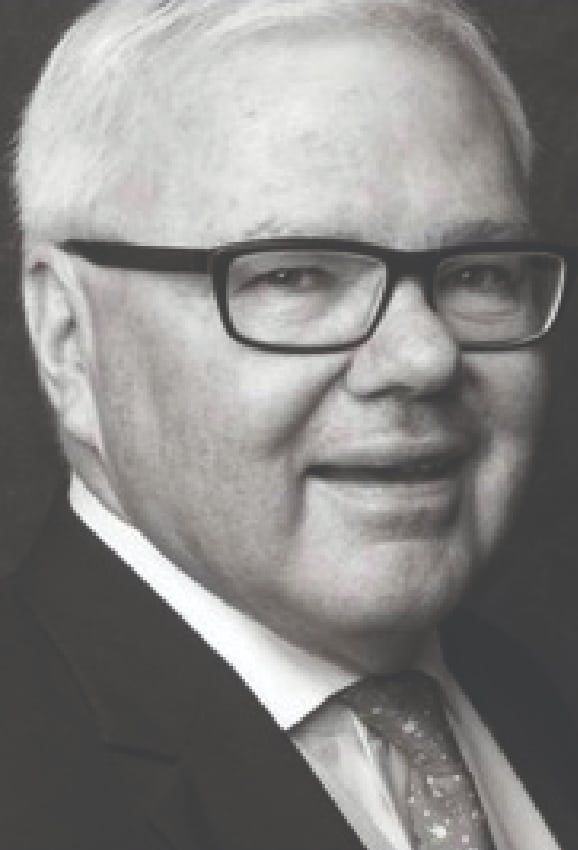 Ross McDougall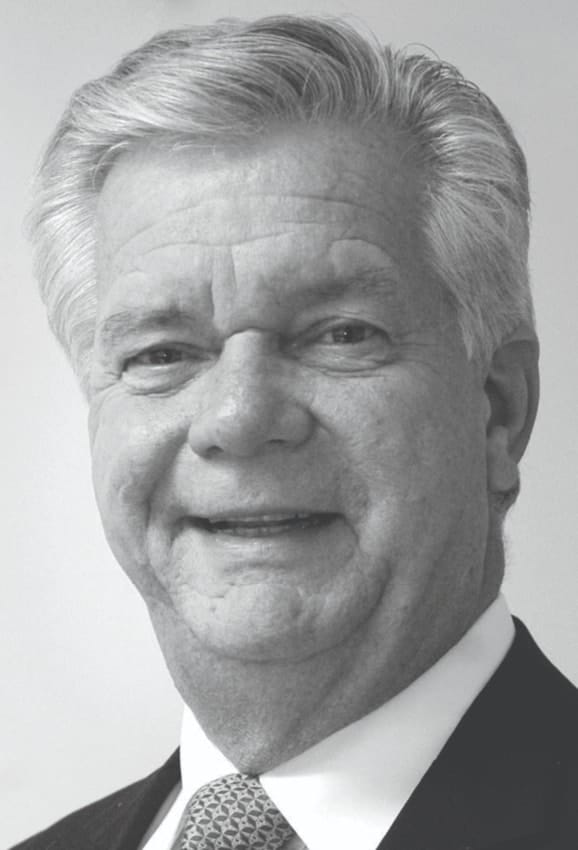 The Late John Williams
Thank you,
ROSS MCDOUGALL
Campaign Co-Chair
JOHN WILLIAMS
Campaign Co-Chair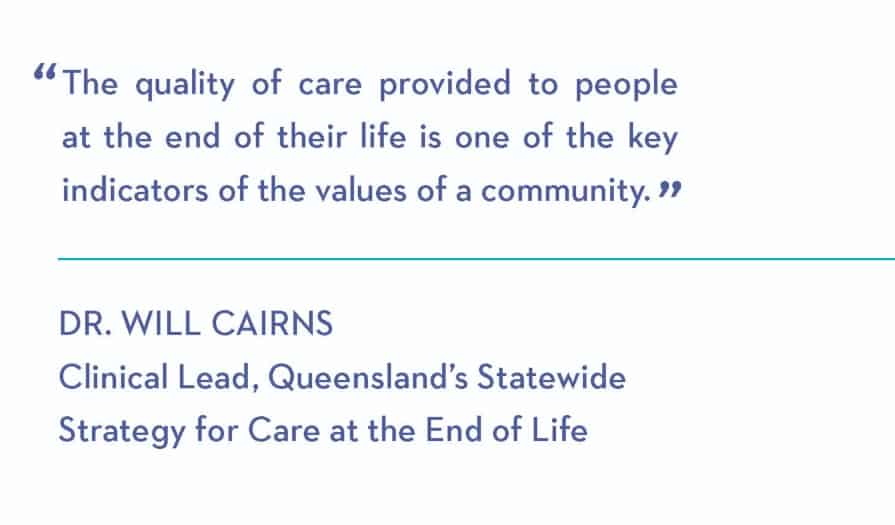 HELP US CARE FOR CHANGING LIVES
"As our communities join together, we will ensure the new Hospice Quinte Care Centre becomes a reality for those needing safe refuge from the difficult journey of life-limiting illness, death, and grief."
– THE LATE JOHN WILLIAMS and ROSS MCDOUGALL
Co-Chairs, Heart & Home Campaign Committee