EVERY MOMENT COUNTS
Hospice Quinte changes the lives of the terminally ill, their families, and the bereaved for the better by offering them support and companionship through visiting hospice services and support groups.
All Hospice Quinte programs and services are provided at no charge by compassionate and well-trained staff and volunteers.
Our service area includes Quinte West, Belleville, Tyendinaga Township, Deseronto, and the Tyendinaga Mohawk Territory.
Our mission is to provide hospice palliative care and bereavement support services for our region.
Hospice Quinte has been providing compassionate care in our communities since 1985.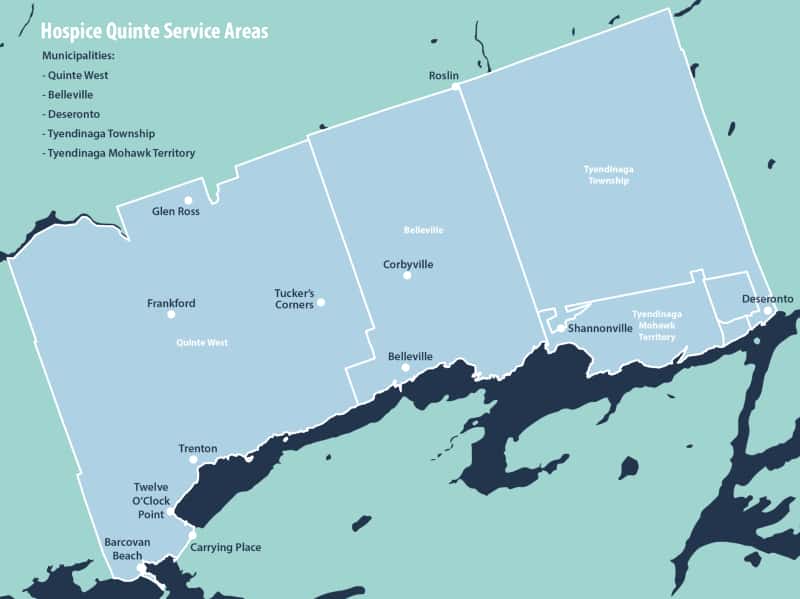 We offer Visiting Hospice, Caregiver Support, and Bereavement Support Services,
as well as Education and Educational Resources about Hospice Care.
LATEST NEWS & INFORMATION