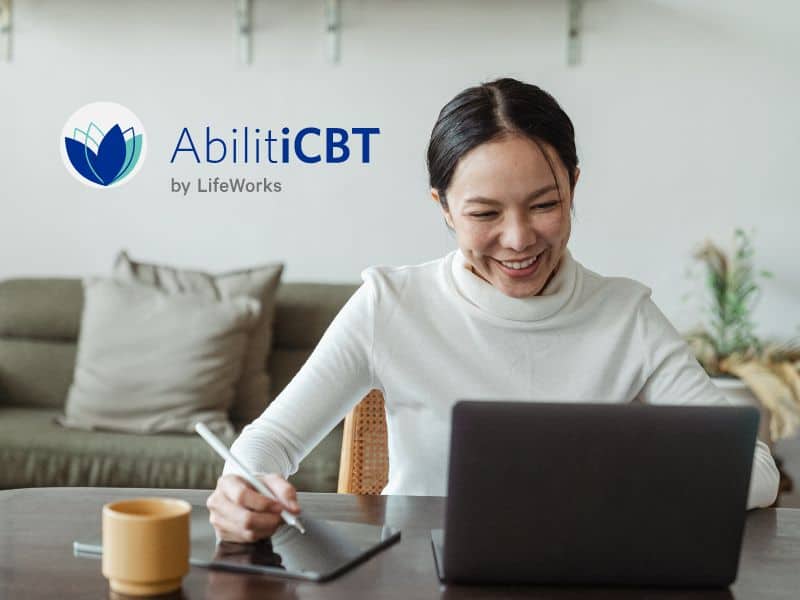 AbilitiCBT, offers therapist-guided programs that help you understand and change your negative thoughts, feelings, and behaviours so you can start feeling better.
Join thousands of Ontarians who are using award-winning mental health support – at no cost – to improve their mental health.
Programs include anxiety, depression, grief, pain management, and more.