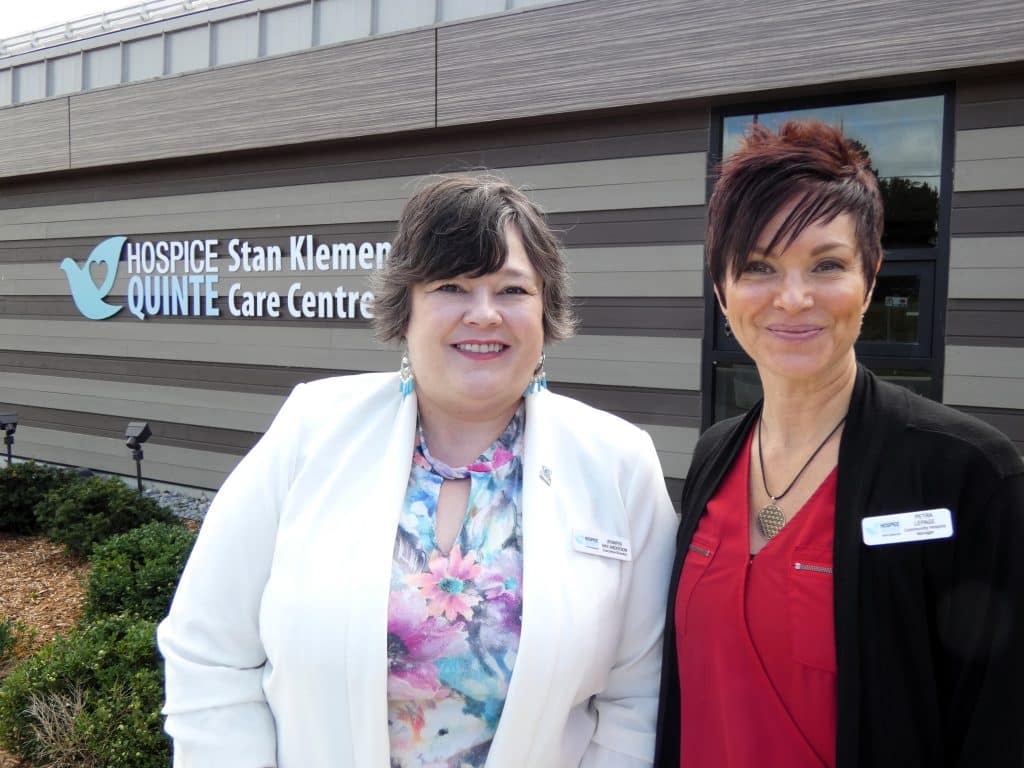 Hospice Quinte, a leading provider of compassionate end-of-life care, announces the resignation of Jennifer May-Anderson as its Executive Director. Ms. May-Anderson has been appointed as the Executive Director of the Lakeview Family Health Team, marking a new chapter in her dedicated career of service to the community.
Kim Lander, President of the Hospice Quinte Board of Directors, expressed both gratitude and sadness at the news. "While this news is bittersweet for Hospice Quinte, we have accepted Ms. May-Anderson's resignation. She has had an incredible impact on the organization and the lives of the people we serve since she was appointed Executive Director in 2017. The board greatly appreciates her contributions to Hospice Quinte and wishes her well as she takes on this new challenge."
Under May-Anderson's leadership, Hospice Quinte successfully raised the funds for and built the world-class Stan Klemencic Care Centre, which has provided vital care and support to hundreds of families since its opening in 2021. Remarkably, the project was completed on time and under budget, even amidst the challenges posed by the pandemic.
Reflecting on her time at Hospice Quinte, May-Anderson stated, "It has been an honor and a privilege to serve this organization for the past six years, and I am proud of the contributions I have made during my tenure. I am leaving the leadership of an organization that is poised to have an even greater impact in the community. Today, Hospice Quinte is well-known in the communities it serves and is recognized for being a model hospice organization that is a leader in Ontario's hospice sector. I am grateful for the opportunity I have had to lead this organization and work with such a talented and dedicated team."
Hospice Quinte's Board of Directors has appointed Petra Lepage to the position of Acting Executive Director. Lander explains, "Petra Lepage has been with Hospice Quinte since 2021, starting as our Community Hospice Supervisor and quickly moving into the Community Hospice Manager role. Petra is a highly-valued member of Hospice Quinte's leadership team. She has a deep knowledge of Hospice Quinte's programs and services and cares profoundly about the client experience, whether at home or in the hospice residence. The board is pleased she has accepted the appointment and is confident Hospice Quinte will continue to deliver excellent care to all of those who need our services."
Petra Lepage holds a Masters of Science in Aging and Health and diplomas in Social Service Work and Therapeutic Recreation. She will officially assume her new role on September 14, 2023. Lepage expressed her commitment to the organization, stating, "I am privileged to step into this role at Hospice Quinte and continue the organization's mission of providing compassionate care and support to those facing life-limiting illnesses and their families. Together with our dedicated team and community partners, we will continue to make a meaningful difference in the lives of our clients and their families during their most challenging times."
Hospice Quinte's Board of Directors has engaged executive search consultants Palmer & Associates to assist with the search for a new Executive Director. Further updates on this search process will be provided as it progresses.