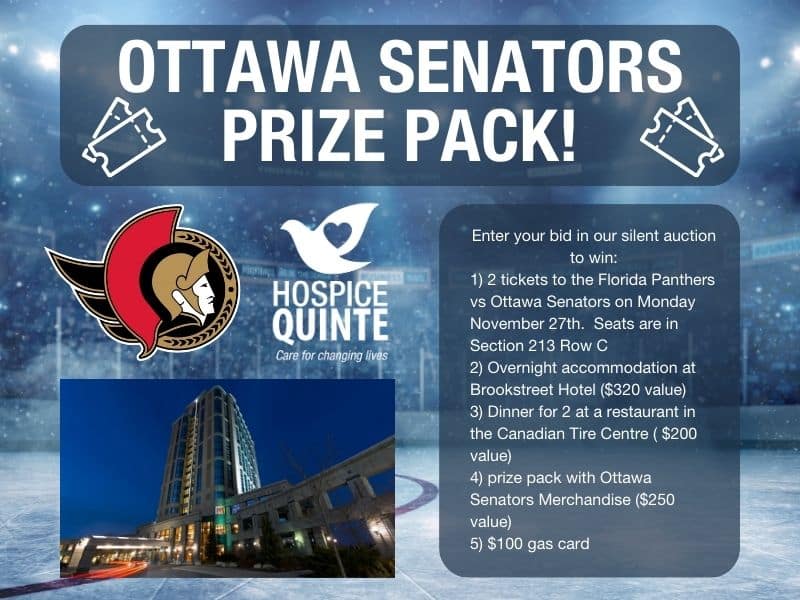 Congratulations to Chris Neron who placed the highest bid on our Ottawa Senators Prize Pack!
Chris won:
1) 2 tickets to the Florida Panthers vs Ottawa Senators on Monday November 27th. Seats are in Section 213 Row C.
2) Overnight accommodation at Brookstreet Hotel ($320 value)
3) Dinner for 2 at a restaurant in the Canadian Tire Centre ($200 value)
4) prize pack with Ottawa Senators Merchandise ($250 value)
5) $100 gas card
All of the above prizes were donated to Hospice Quinte, and we are very grateful for their generosity!
All proceeds of the silent auction will go to support Hospice Quinte and all of the wonderful programs we provide including our in-residence hospice, community hospice, and grief and bereavement groups.