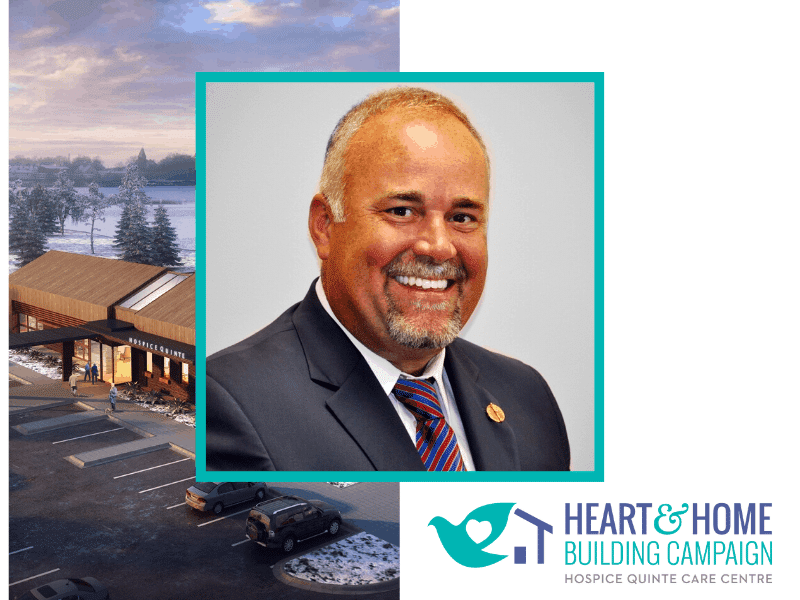 Local MPP Todd Smith is happy to hear that Hospice Quinte has raised more than half the funds needed to build the new Hospice Quinte Care Centre. Smith says, "I was very pleased to hear that Hospice Quinte has surpassed the halfway mark in their fundraising efforts to build a hospice residence for the Quinte area. This facility will meet a real need in the community and will help us work toward ending hallway healthcare."
Hospice Quinte Executive Director Jennifer May-Anderson explains, "The Ministry of Health is putting 1.2 million dollars toward the project and was an excellent start to our fundraising efforts. Since then we have been pleased to have our municipalities Quinte West, Belleville, and Tyendinaga Township on board with their generous support of the build. The community is now embracing the Hospice Quinte Care Centre and we are more than halfway to our goal of raising 9.5 million dollars."
Smith adds, "Our government is increasing access to hospice beds across the province, by providing appropriate end-of-life care for those who need it and is proud to have contributed to this important project. This investment is helping alleviate the pressures on our health care system, by ensuring more hospital beds remain available for those in need of acute care."
The new six-bed Hospice Quinte Care Centre will be an addition to the visiting hospice and bereavement services that Hospice Quinte already provides. Over 120 trained volunteers provide in-home volunteer hospice visiting and will continue to do so after the hospice care centre is up and running.
The Hospice Quinte Care Centre will open its doors in 2021 and will provide 24/7 care by a highly skilled multi-disciplinary team of physicians and allied health care providers who will focus on pain management and providing the greatest quality of life possible for those nearing end of life.
To learn more about the Hospice Quinte Care Centre or Hospice Quinte's Heart & Home Building Campaign, click here.